Monthly Manhood Academy (MMA)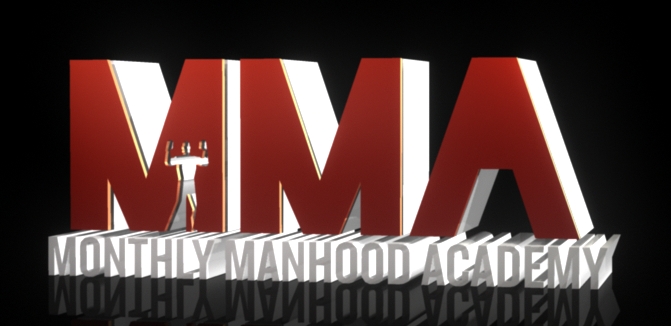 For we wrestle not against flesh and blood, but against principalities, against powers, against the rulers of the darkness of this world, against spiritual wickedness in high places. – Eph. 6:12
MMA is a monthly MAN-itiative that leads men to fight for truth & growth in our identity.
Each MMA is 3 rounds. The bell sounds at 7:00pm, extra rounds begin at 9:00pm.
1. Food & Fire: We will gather, cook, eat, and engage around a raging fire. Bring your own meat anand drink. Keep it simple, no condiments, or silverware allowed.
2. Hone Your Craft: Lessons and De-Man-Strations in manly skills applied in everyday life.
3. Fight the Good Fight: teaching and discussion of the fight for truth & growth in manhood.
-Extra Rounds: MMA dismissed, an imformal continuation of any and all of the above, and resumption of fraternal bonding.
This month's MMA is on April 19 at the Mccompound, 208 Old Alton Drive, Denton. The teaching is "Godly Leadership and Commitment" by Ross Appleton, and the Hone your Craft will be titled " All things drywall repair" and will be headed up by our bulldog loving and resident housing inspector John Allen.